The art of reality. Why copy, when you can invent?
Only when art stopped copying nature, artists learnt to invent new realities. Nature remains a source of inspiration, but the challenge is to move forward, where innovation has the shape of our dreams. As Nexion, we have learnt this from the artists and for this reason, we organized Studium, a major event that took place in Kochi, at the Hotel Grand Hyatt, from the 14th to 16th of September, to discuss the art of surface innovation.
For the occasion we have invited our top 200 Indian dealers to this wonderful location to launch our new collections, Marble Gallery and Stone Gallery, through a showcase. In creating new products, we often draw inspiration from nature & artists, so we seized the opportunity to depict "Nexion Formula of Product Innovation".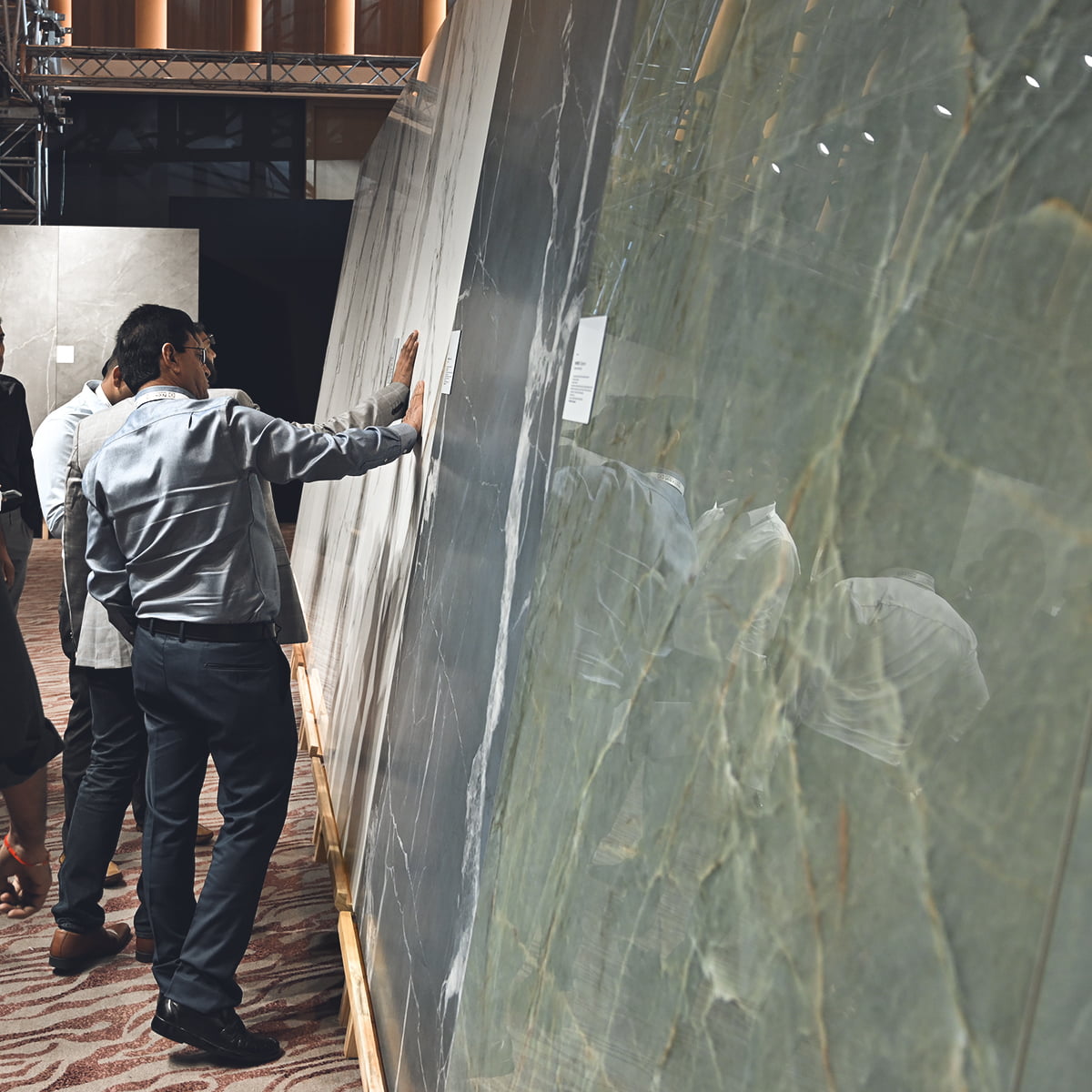 Starting with base material and arriving at the final result, showing the whole process to our guests so that they could appreciate how difficult it is to obtain a high quality slab from scratch.
Art to speak for creativity and product design
As it was for the Milan Furniture Fair (Salone del Mobile 2022), on this occasion we have invited several speakers to give a speech on stage about surface innovation. After our CEO took the floor, the designers of New Marble Designs. – Gianluca Mariani – and Stone Gallery – Gian Uber Montorsi – respectively spoke about the collections and how they conceived them.
When giving birth to a new product, we are always inspired by nature, but try to go further and shape something entirely innovative takes human craftsmanship, skills and imagination. Artists strive to make their dreams and visions come true, often breaking down all preconceived notions one may have: so do we, and, because of this, we invited two renowned artists such as Sumedh Rajendran and Bose Krishnamachari to show their works and talk with us at Studium. The creative process behind Nexion products design is in fact very close to their one. The sculptures of Sumedh Rajendran, for instance, amalgamate various forms, resulting in hybrid species that break down all conventions and norms, by using materials such as ceramic tiles, steel, iron and other unbending resources.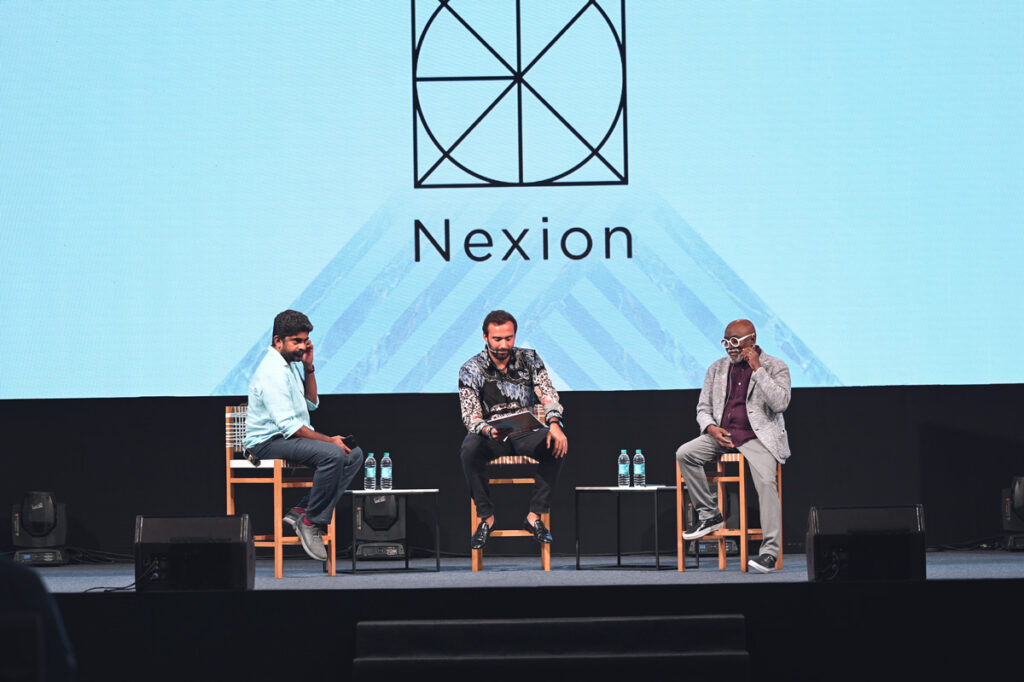 The event ended with the touching music performance of Niladri Kumar, exponent of Indian classical music and culturally rooted innovator, just as Nexion.