A new platform combining design, architecture, technology and art
---
Design, Architecture, Technology, Art: these were the key connections between Nexion and its excellence personalities during the 2022 Fuorisalone in Milan. Nexion, a leader in the premium segment of sintered stone and the only design in Italy and made in India company, launched its new Stone Gallery with a new  format called "Connexion" event on 9th June held at Pacifico restaurant , in the heart of Moscova, Milan.
Connexion was inspired by the main pillars that livened up the 2022 Design Week and showed the core values of the brand, which perfectly interacted with the concept of this "Fuorisalone": "Between Space and Time", an invitation to meditate on the ongoing changes of the world we are living in: an essential reflexion for our future.
During the event, Nexion established a continuous dialogue between great personalities of different cultural domains, with relentless blends and connections under one common roof.
The fil rouge of the event was the declination of the Nexion sintered stone in all its forms: an anthropomorphic sculpture by Dario Tironi using discarded and broken tiles of Nexion's, honored nature as the inspiration for technology innovation and the emerging archistar Stefano Belingardi and Simone Scarano told how the sintered material can be applied in the present context.
---
---
The participants were welcomed in the enchanting Pacifico restaurant, one of the most designed-renowned in Moscova area, hearth of Fuorisalone, decorated by the talented interior designer Marsica Fossati. Pacifico's cuisine is the perfect combination between Peruvian and Japanese styles which gives the perfect platform to Marina Pizziolo, an internationally renowned art curator, to mark Nexion's strong dialogue between Italy and India, where the Italian know-how merges with the profound Indian culture.
---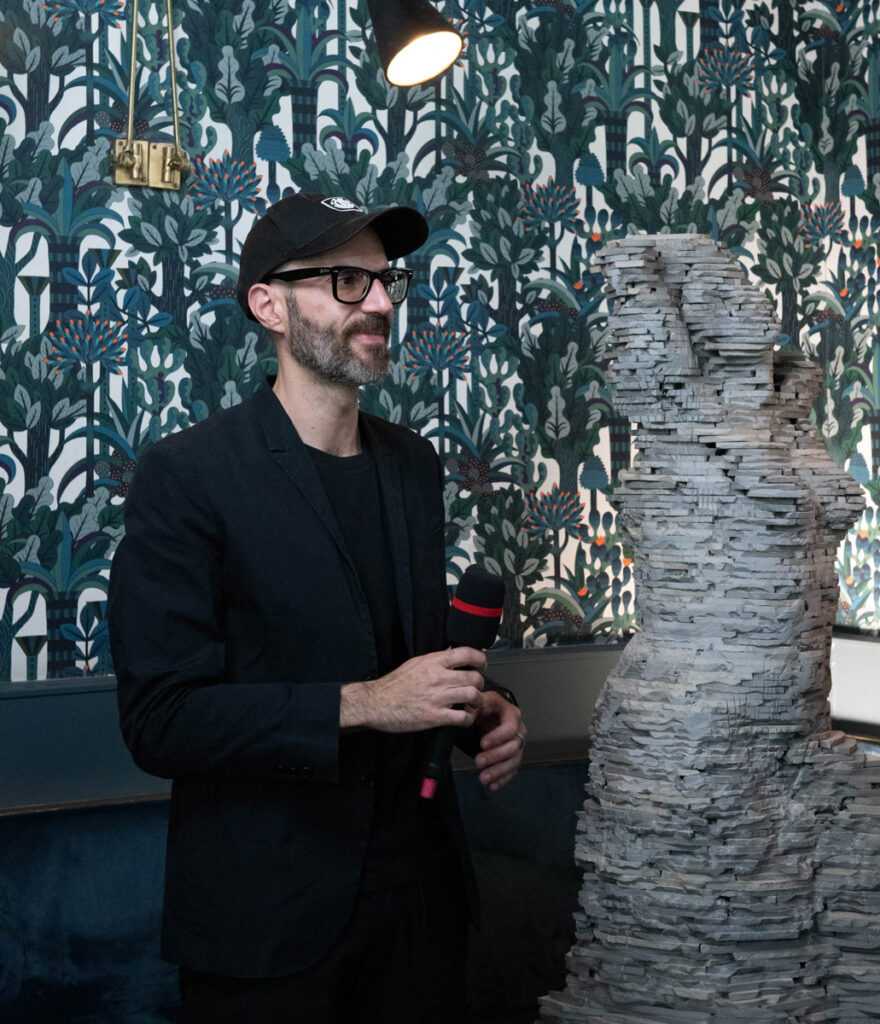 Emiliano Ponzi, 2022 visual artist and illustrator father of "Salone del Mobile" 2022, curated the event's manifesto, to promote communication and catalyze all the excellences of the project in one tool of graphic and design.
The event, broadcasted live with over 2.000 architects and dealer WW, was a success; both for the contributions of the prestigious hosts and the astonishing new sintered collection and it was made available in English through live streaming simultaneous interpreting to reach a very extended audience, arousing the interest of many.