The launch of Terrælino and exhibition of Surface Innovators
Nexion for the 5th year exhibits at Cersaie 2021 edition with his new Terræilino collection showing a booth with a world made of colors and matters along with a full wall of innovative surfaces on large slabs in marble Pulpis Grigio 120x240cm.
Colors are the protagonists of the Terralino collection, each color is a synthesis between visual perception and emotional feeling which resemble the human touch that created them. New materials at the service of those looking for a contemporary way of interpreting design. Colors with which to play, interact and get excited. Colors that come from earth mixed with linen, become surfaces and give character to any type of environment.
A range of surfaces united by exceptional aesthetic quality and innovative vocation that offers to professionals a potential infinite creative solutions.
The theory of colors tells us about the rules of analogy and complementarity , how colors emerge from hue with tint , tone and shade come into play. It also tells how our perception of colored surfaces varies depending on the other colors that are associated with. Therefore we ask guests to feel the difference in color perception by inserting different cut square pieces in the same color tray to figure out how colors change according to the background.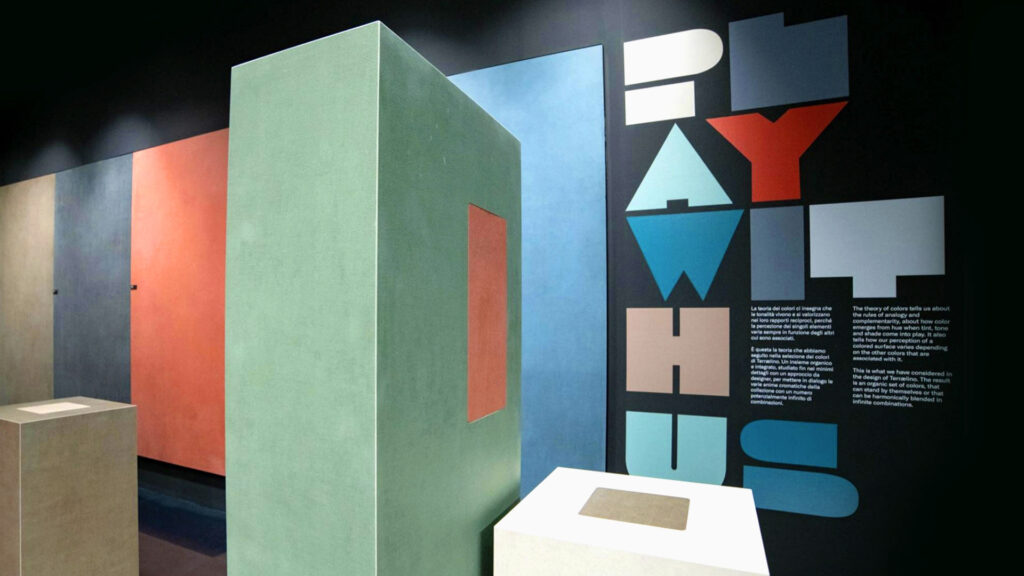 From the study of matter, surfaces are born as a result of continuous research. A research driven by the desire to achieve aesthetic originality through technological innovation. Surfaces that add a new dimension to the product by involving multiple senses, from sight to touch; the perfection and distortion- free reflection of full lappato, the "softness" of lappato matt , the formal beauty of nature and materiality of texture – awarded with red dot design award.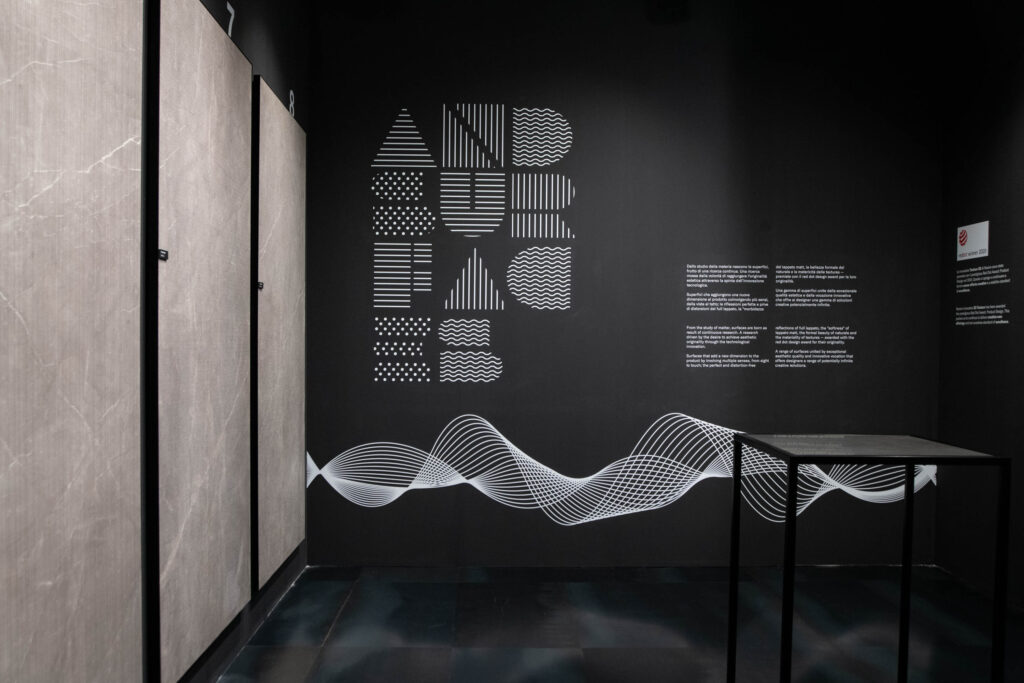 Today Nexion offers the broadest range of surfaces in marble as well as in other looks with 8 surface options.
Find out all information regarding our variety of surfaces