High pressure, high temperature, unparalleled performance:
Nexion launches Stone Gallery
Inspired by nature, Nexion launches a new collection of sintered stones, stone-like solutions with a very high technical and aesthetic impact, moving forward the sensory range of the stone look effect, with a stylistic accent that stands out for a sophisticated contemporary taste. The sintering process allows in fact surfaces to be subjected to extremely high pressures and temperatures, giving the products physical-mechanical characteristics unprecedented in the tiles design sector and distinguishing our stones for extremely high performances.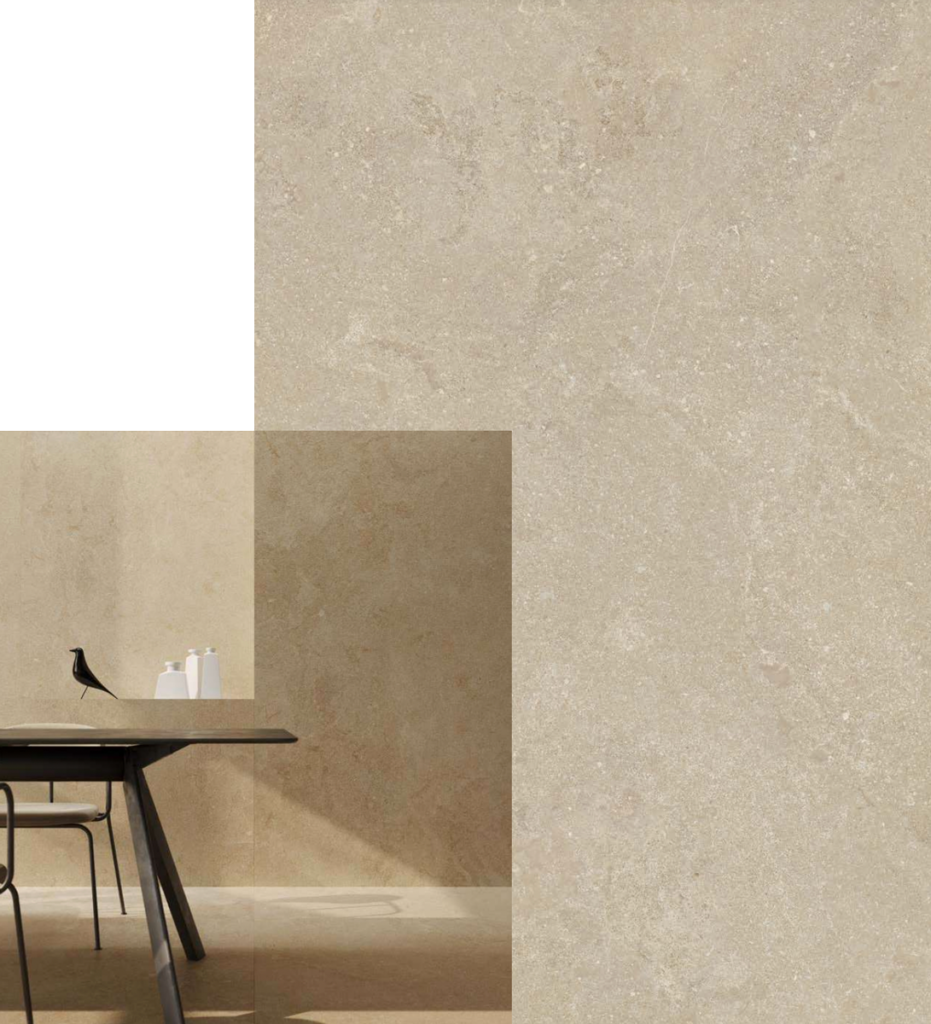 Aesthetics
This new range of refined sintered stones perfectly reinterprets natural and artificial materials, giving back a very high degree of exclusivity which stones have always represented in the construction field, being designed and developed for the most refined tastes.
Colors, look and feel
Our sintered stones reproduce exactly the colors and shades as the materials of inspiration, with an amazing degree of chromatic fidelity. The design processes mix and balance a very high range of shading, nuances and tints with an unparalleled degree of visual rendering, making these sintered stone's textures a real optical invitation: when touching the material, texture feels rich and pleasant to caress, making stones really as they appear. Thanks to the use of new glazes, surfaces are incredibly soft, giving materials all the unique roundness and fullness maintaining the same qualities of the sintered material.
Discover our Roccia Portoghese, Vicenza Beige, Basalto Grigio and Gabbro Sfumato, available in 6 different sizes, from 30×60 cm to 120×240 cm.